This Woman's Creative Travel Journal Will Inspire Your Next Adventure
Jenni Sparks created beautiful sketches during her three-month journey across Europe.
Jenni Sparks had always wanted to do a big trip travelling Europe – so when the UK voted for Brexit, she figured she better do it sooner rather than later.
Despite many of the cities being easily accessible, the 30-year-old, who lives in London, said she hadn't travelled around the continent much and wanted to see it properly, so she booked a three-month trip.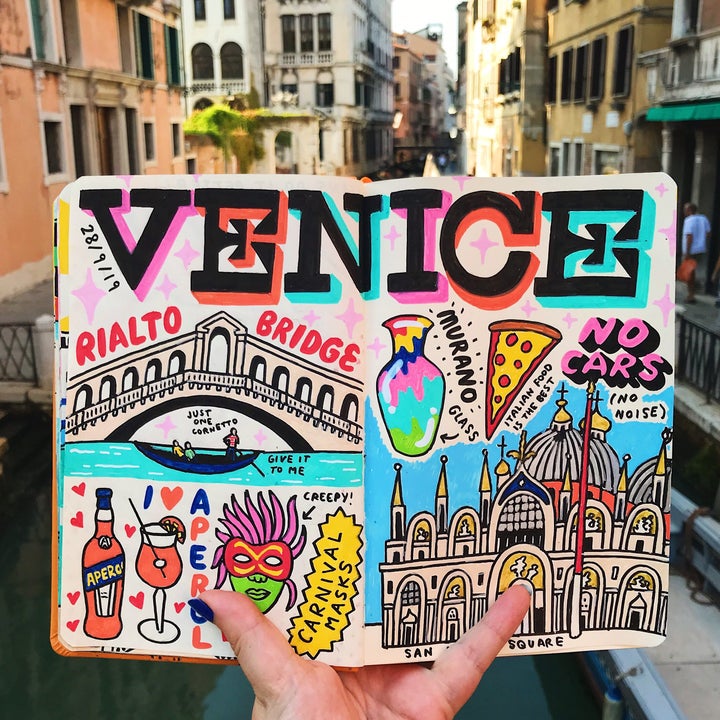 Rather than document her travels through photos, Sparks crafted beautiful travel journal pages for every city she visited. "I wanted to combine the sightseeing I was doing and show the landmarks, as well as the vibe of a place, along with the more personal aspects of my trip," she says.HUFFPOST UK LIFESTYLESign Up HereThanks!You have been successfully signed up.
"When you're travelling solo and drawing in a cafe you end up meeting so many random people – I think it's something about seeing someone drawing that draws people in and that's really lovely."
RELATED…
The Best Christmas Gifts For People Who Love To Travel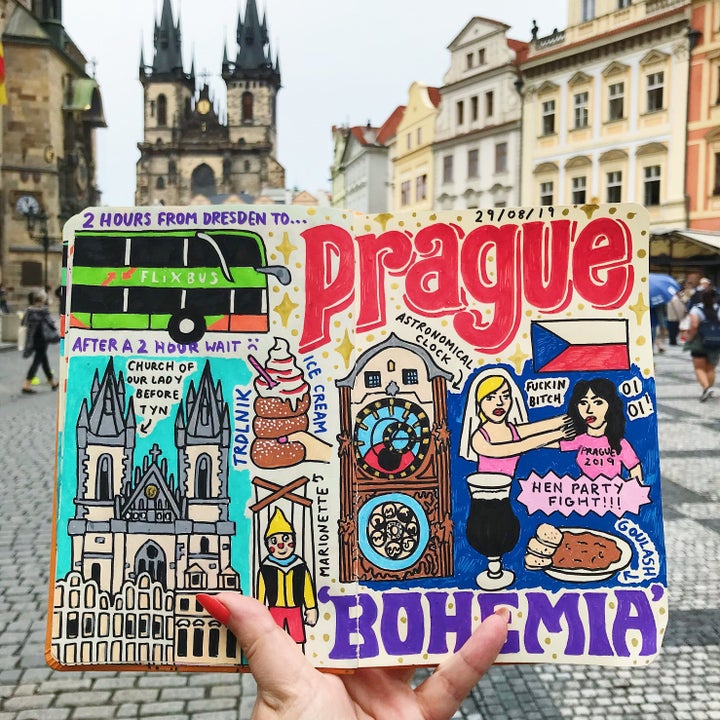 In some countries, she says, people were less friendly and waiters and waitresses were "ambivalent" about her being there – "but when they saw me drawing their demeanour changed and they were much warmer to me".
Drawing also killed time when she was inevitably waiting for various forms of transport or hanging out in hostels. Whenever she was homesick or lonely, she got out her sketchbook and says the act of drawing put her back in a good frame of mind.
"I tried to be as honest about things as I could be," she adds. "So much of travel writing and travel Instagram is about portraying this perfect lifestyle and being in paradise, but most of the time I was sat on a coach sweating and covered in mosquito bites. Keeping a travel journal meant that I was observing the place a lot more than I would have done. Sketching is a great travel companion."
Sparks started off in the Netherlands, then went to Germany, the Czech Republic, Austria, Slovakia, Hungary, Croatia, Italy, and France. Overall, she visited 15 cities.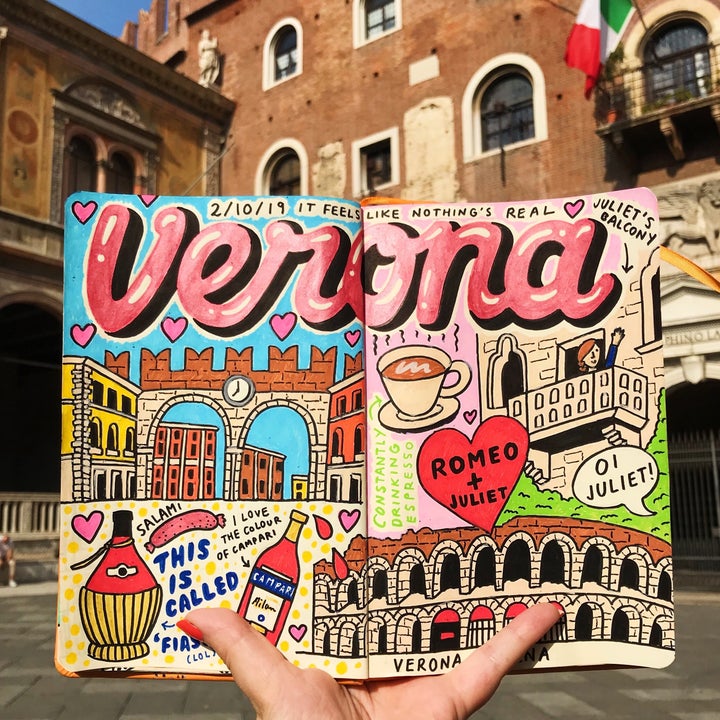 Sparks saved up for the trip by moving back into her parents for a while, and making sure she stayed in budget-friendly hostels. "The weird advantage of being used to paying so much to live in a capital city is that everything is cheaper in comparison," she adds. "I'm a freelance illustrator so I took my laptop and graphics tablet with me so I could also take on a few commissions while on the trip."
Funnily enough, despite thinking she was going to be constantly asked about Brexit by everyone – it wasn't as bad as she'd imagined. "I met one Italian girl who said she'd cried when she found out the UK was leaving the EU," she says. "It made me really sad – she said how much she loved English culture and that she was gutted about it all."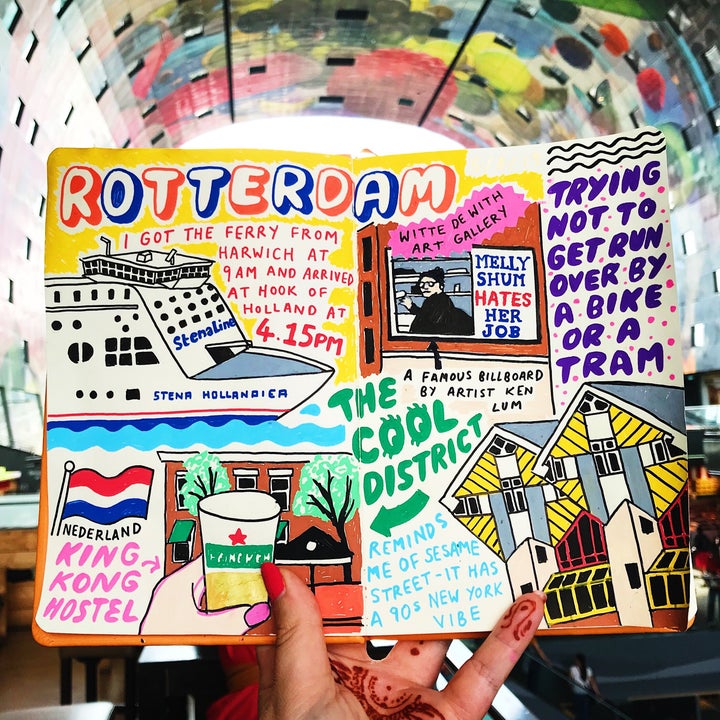 She says the experience was amazing, and much-needed. She lost a close friend to suicide a month before she left, so the trip was framed in a "grieving state". Despite initially being scared and nervous about going, she says it's the "best thing" she could have done.
And her highlights? Eating Bitterballen hungover and almost getting run over by bikes in Amsterdam; going to the Reeperbahn and art galleries with new friends in Hamburg; dancing in a famous techno club in Berlin; walking around Vienna's broad streets listening to Ultravox while it rained; and the view from the castle in Bratislava.
Scroll through the slideshow below to see her travel journal pages capturing her three-month trip away.
Theo Huffington Post