Tips for Finding Cheap or Free Attractions in Europe
So, you've decided to take a trip to Europe and are now faced with the daunting task of figuring out how to do it without spending all your savings.
If budget travel is your thing, you can still have an amazing time in Europe without breaking the bank. All it takes is a bit of research and planning, and you'll be sure to find plenty of free things to do that will make your trip unforgettable!
From free attractions to discounts on travel and lodging for both young and elderly travelers, you can find great deals on your next European adventure. Here are some tips for finding cheap or free attractions in Europe!
How to Travel Europe on a Budget
Updated in November 2022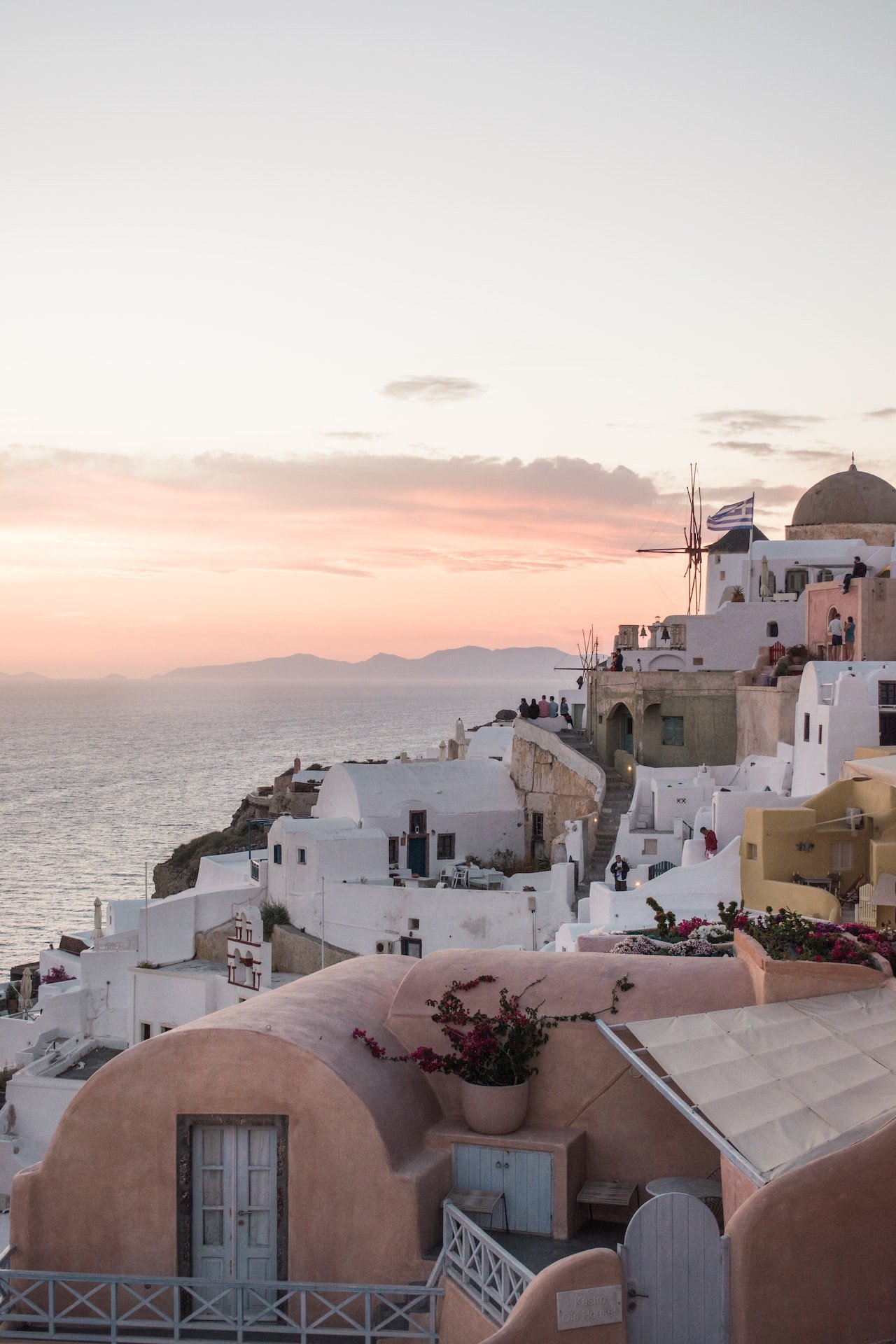 Tips #1: Take Advantage of Free Attractions
The best way to save money is by taking advantage of all the free attractions available. For example, free museums can be a great way to save money and explore a city's culture and history. However, there may be some restrictions on when these free days are available, so it's important to plan ahead. For example, if you plan to visit Rome, plan to get there on the first Sunday of the month when all public museums are free, including the Vatican Museum.
The best practice is to simply visit the official websites for the cities and attractions you're interested in to find out when there are free days or whether there're any discount programs available.
Additionally, many European cities offer free guided tours that can provide insight into the local culture and history of the area. BUT, keep in mind that although these tours are marketed as "free," you are expected to give a tip to the guide at the end, which is a fair and expected practice.
Tips #2: Take Advantage of Student and Senior Discounts
If you're a student or senior traveling to Europe, there are plenty of discounts available that can save you money on museums, attractions, restaurants, and transportation. For example, most European countries offer discounted entrance fees to both students under 26 and senior citizens over 65. Additionally, there are also discounts on train tickets, hotels, and restaurants in some cities for students and seniors.
If you find yourself in need of a discount, don't be afraid to ask! You may find that you can save money by simply asking for a student or senior discount. And don't forget to bring along your student card or other forms of identification to prove your age.
Tips #3: Opt for Self-Guided Walking Tours
When you arrive in a new city, go to the Tourist Information Office and pick up a map. You can use the map to plan your own self-guided walking tour of the city. This way, you'll get to see all the sights for free, and you don't have to worry about keeping up with a group or paying for a guide.
Additionally, many cities also offer free audio tours that you can download and listen to as you explore the city. This is a great way to get some background information on the sights you're seeing. Some cities even have different maps for different themes, such as food, history, or art walk.
A self-guided tour is really useful if you have limited time in the city and want to see as much as possible or if you have your own interests you want to explore without being tied to a set tour route.
Tips #4: Look for Deals and Discounts Online
The internet is full of great deals and discounts on attractions across Europe. From discount codes to special packages, it's worth looking online before you book your trip. Sites like Groupon, Expedia, and Travelocity are great places to start. There will always be some kind of deal available, so keep your eyes peeled, and you could save some serious money.
Many European cities offer their own special discounts and deals that can save you money on admission prices. These are usually listed on the city's official website or tourism office, so it's worth checking there as well.
One of the most popular discount programs is the City Pass, which offers discounted entrance fees and discounts on transportation, dining, and shopping. The City Pass is available in many major European cities, including London, Paris, Rome, Amsterdam, Barcelona, and more.
Tips #5: Visit the Churches
Many famous churches in bis European cities are free to enter and offer stunning works of art, architecture, and history. Notre Dame in Paris, St. Peter's Basilica in Rome, and St. Paul's Cathedral in London are all great examples of churches that you can visit for free.
Visiting churches is a great way to admire the beautiful architecture, learn about local history, and get a glimpse into the region's culture and traditions. Take a few hours to explore the churches of your destination city; you'll often find them filled with beautiful artwork, mosaics, and sculptures. It's also a great way to escape the hustle and bustle of the city for a while.
However, keep in mind that while a church visit is free, if you want to climb up to the church's towers or visit its crypts, you may have to pay an admission fee, which is usually under 10 euros.
If you're not much of a church-goer, don't worry! Visiting churches isn't just about religion. It's about art, architecture, and history. So even if you're not religious, it can still be a great way to explore your destination city.
Tips #6: Visit Europe during Summer? Head to the Park!
Did you know that while you cannot climb the Eiffel Tower for free (unless you are under 24 years old or are disabled), you can visit its gardens and esplanade for free?
In fact, all parks in Europe are free to enter. So, if you're looking for a budget-friendly way to enjoy the sunny European summer, head to one of the many public parks. Europe is full of beautiful parks and gardens that offer stunning views and plenty of room for picnics, sunbathing, and leisurely strolls. From the Royal Parks of London to the Jardin des Tuileries in Paris, there are plenty of parks all across Europe that you can visit for free.
Some parks also offer free events and activities such as concerts, movie screenings, and even temporary exhibitions. Keep an eye on the city's official tourism website or ask your hotel staff for more information.
Tips #7: Search for Free Things to Do in Europe
A simple Google search for "free things to do in" the city you visit will help you find out about all the free activities that are available. You'll be surprised by how many attractions, museums, and events are open to the public for free.
For example, The Berlin Wall Memorial in Berlin is free to visit, and the Natural History Museum in London is free to enter. There are also plenty of public art galleries, gardens, and parks you can explore for free in most cities.
Tips #8: Check out the Street Art
Street art has become increasingly popular in European cities over the past decade, and some cities have truly embraced this form of art. For example, Berlin is full of street art that can be found all around the city. It's a great way to explore the city on foot and admire the vibrant artwork without spending money.
Brussels and Copenhagen also have vibrant street art scenes, so be sure to keep an eye out for wall murals, graffiti, and other forms of artwork as you wander around the cities. Even if you're not a fan of street art, you can still appreciate the creativity and skill that goes into creating these artworks.
Tips #9: Wander the Markets
There's no better way to learn about the local culture and traditions than to visit the city's markets. The main markets usually offer an array of goods such as fresh produce, artisan crafts, souvenirs, clothes, and food stalls where you can sample local snacks.
The good news is that entry to the markets is usually free—unless you do buy something, of course—so you can wander around and explore without spending any money. Plus, you might find a few hidden gems or delicious local snacks to try for free.
And lastly, don't forget to check out the flea markets for some interesting finds and unique souvenirs you won't find anywhere else. Flea markets in Europe are usually full of vintage items, antiques, and second-hand goods. You can often haggle with the vendors to get a better deal, so don't be afraid to practice your bargaining skills a little bit.
Tips #10: Check in the Old Town
Almost all main European cities will have an Old Town—an area of the city that dates back to its earliest days. Visiting an Old Town is a great way to get a glimpse into the history of the city, and it's usually free of charge.
The Old Towns are full of historical monuments and landmarks, so you can easily spend an entire day or two just exploring the area without spending a penny. And if you're lucky, you might stumble across some free guided tours or events that take place there.
If you're traveling to Europe in Easter or Winter, the Main Square (located in the Old Town) is the place to be for free festivals, concerts, and open markets, whether it's an Easter Market or a Christmas one.
Tips #11: How to Find Cheap Places to Stay
Europe is the heaven of hostels and budget hotels. With a little bit of research and flexibility with your dates, you can easily find cheap places to stay in Europe.
Check websites such as HostelWorld, Agoda, or Booking for the best deals on hostels and budget hotels near your destination. For the best deals on accommodations, book your hotels as far in advance as possible and be flexible with your dates to snag the best prices.
Finally, if you're traveling with friends or family, renting an apartment is often cheaper than booking multiple rooms in a hotel. Also, consider looking into Airbnb if you're looking for something a little bit more private and comfortable.
Tips #12: How to Travel at Cheaper Rates
If you're planning to explore multiple cities in one trip, the best way to do it is by signing up for a rail pass. Rail passes are great if you want to travel across Europe and save money on transportation.
You can purchase single-country passes or opt for an all-inclusive pass that covers multiple countries. Depending on the pass you choose, you can even get discounts on attractions and accommodations along the way.
You can also save money on buses by traveling at odd hours. Most bus stations are located in the city center, so you don't have to worry too much about getting to your destination late at night or early in the morning. Just remember to double-check the schedules before you book anything to avoid any surprises.
Finally, you can save on plane tickets by booking online and being flexible with the dates. Airfare is usually cheaper during off-peak hours, so consider flying out in the early morning or late at night if you want to save some money.
The downside is that you may end up spending more time in transit, but it will be worth it in the end.
Tip #13: How to Save Money on Groceries
Grocery shopping in Europe is a great way to save money and get a taste of the local cuisine. The best thing you can do is shop at open-air markets instead of supermarkets. Markets are usually full of fresh produce, unique snacks and spices, and other items at much lower prices than those offered in supermarkets.
Many supermarkets, restaurants, cafes, etc., also have reduced food sections, where you can get food at a fraction of the price. You may not always find the freshest food there, but it's worth checking out for the occasional good finds.
Also, if you don't mind checking in at the end of the day, you can find discounts at certain stores on items that are about to expire.
Finally, if you plan to stay longer in the same place, consider downloading Too Good to Go—an app designed to reduce food waste by offering discounted items from participating restaurants and cafes. You can search for places near you and pick up anything from a full meal to snacks.
Tips #14: How to Save on Public Transportation
Public transport in Europe is both convenient and quite affordable, except for the ones in Northern Europe. But in general, you can save money on public transportation by buying a pass.
For example, in countries like Italy and France, they offer passes that cover multiple cities or regions at discounted rates. You can also find day or week tickets that allow you unlimited rides for a certain period of time. Additionally, many public transport systems now have apps so you can buy tickets online and save time.
Finally, consider taking the train or bus when traveling long distances instead of flying. It may take longer, but it's often cheaper and more scenic.
The Editor's Note
When I first started to live in Europe and travel around this continent, I was still a student with very little money to spend. These tips have been with me ever since, well, except for the ones with age restrictions.
The most important thing is to be flexible and to not let the cost of your trip stop you from seeing the world. With a little bit of research, planning, and creativity, you can still enjoy all that Europe has to offer without breaking the bank!