Best Places to Visit in Greece for Couples
Are you looking for the perfect destination for your romantic couples' getaway? Look no further than Greece! This gorgeous Mediterranean nation is bursting with romantic hotspots, from vibrant cities to charming beaches and islands. Whether you want to explore historical ruins or relax on a beach, here are some of the best places to visit in Greece for couples.
Best Places to Visit in Greece for Couples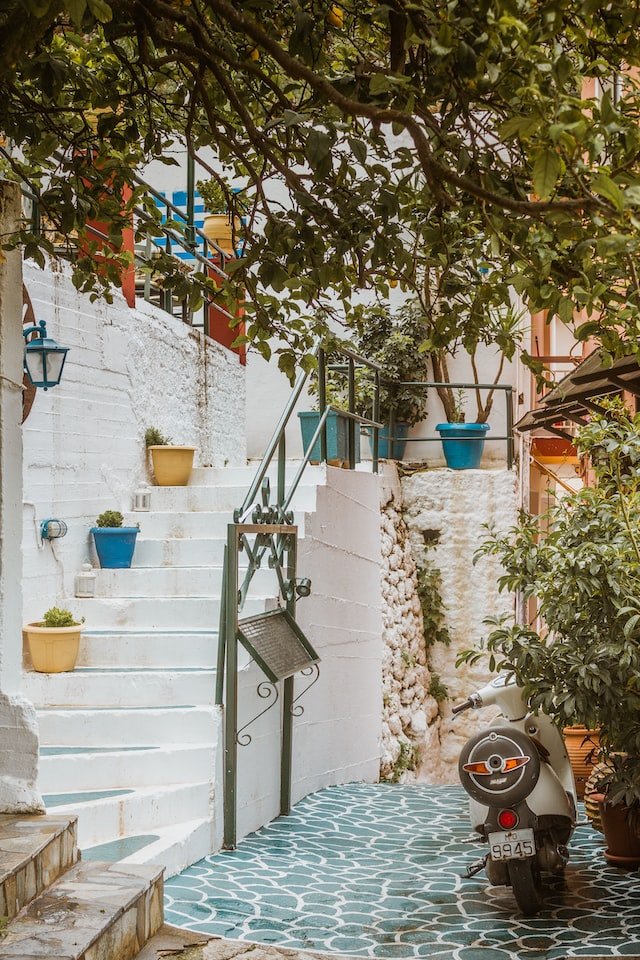 A Brief History of Greece
Greece is situated in southeastern Europe, positioned on the southern end of the Balkan Peninsula. The country lies at the meeting point of Europe, Asia, and Africa. It is heir to the heritage of ancient Greece, the Roman and Byzantine Empires, and nearly four centuries of Ottoman rule.
Greece is considered the birthplace of democracy, Western philosophical thought, the Olympic Games, Western literature, political science, major scientific and mathematic principles, and Western theatrical drama, including both tragedy and comedy.
It is a country of beautiful contradictions, a constant journey in time, from the present to the past and back again. In Greece, you are standing at crossroads of cultures, colors, and civilizations; you feel the grandeur of history and the warmth of being in the southernmost part of Europe at the same time.
Greece has a particularly long and eventful history with a diverse cultural heritage that both shaped and has been shaped by cultures throughout the Middle East, North Africa, and Europe.
Through a rich history and diverse culture stretching back to antiquity, Greece has given rise to a number of artifacts and monuments that are now part of the UNESCO World Heritage Sites.
What You Need to Know Before Going to Greece
As mentioned in other destination tips on this blog, you should always prepare for your trip to Greece as it is a popular destination and can get quite crowded in the peak season (May – September). For first time couple travelers to this must-visit destination of Europe, here are some things you need to know before you go:
Passport, Visa & Other Requirements
To enter Greece, you must have a valid passport (for at least 6 months from the date of entry). Depending on your nationality, you may also need to obtain an additional visa. For more information, please visit the Greek Ministry of Foreign Affairs website.
After the pandemic, many countries have suspended entry or required additional documentation to enter Greece. Make sure you check the regulations before traveling and travel only if it is safe to do so.
Travel Insurance
The biggest tip of all when traveling to Greece is to make sure you have adequate travel insurance. This will ensure that you have a backup plan in case something unexpected happens during your trip, which can be anything from a medical emergency to a canceled flight.
Language
The official language in Greece is Greek. However, many Greeks also speak English and you should not have any trouble communicating in tourist areas. Although senior citizens outside the major cities may not speak English, younger generations will usually be able to understand and/or speak English.
All in all, you won't have too many language barriers in Greece, but it's always helpful to learn a few words and phrases before you go!
Safety in Greece
Greece is considered a relatively safe country for travelers, provided you take the usual safety precautions. It is advised to avoid deserted areas at night and keep your valuables out of sight when walking around in crowded places or busy streets.
Except for these basic safety warnings, there is no need to worry about your trip to Greece.
Mainland & Islands
The country consists of mainland Greece and several smaller islands located in the Aegean and Ionian seas. The main island of Greece is Crete, but some of the most popular islands for couples are Santorini, Mykonos, Corfu, Rhodes, and Kefalonia.
Depending on your budget and preferences, you can choose to visit only the islands or a combination of mainland Greece and some of the islands. But then, you'll need to plan ahead to ensure you have enough time and budget for your trip since ferry schedules and prices vary.
Accommodation
If your plan is to do island hopping in Greece, you will be able to find accommodation in all the main islands. There are luxury hotels, Airbnb's, hostels, and even camping sites available for you to choose from.
No matter what type of accommodation you choose, make sure it is located close to the main town or beach so that you have access to restaurants and other attractions.
If you opt for more remote areas, you can still find small guesthouses and cottages with stunning views of the Aegean sea or Ionian sea. But then, make sure you have a car or other transportation options at your disposal.
Transportation
Greece has an extensive network of ferries and other water vessels connecting the mainland with the islands. For example, you can take a ferry from Athens to most of the Greek islands in just a few hours. Alternatively, there are smaller boats (called caïques or excursion boats) that link some of the small islands with each other.
When it comes to mainland Greece, you can opt for either the bus network or take domestic flights. Most of the islands also offer car rentals so that you can explore the remote areas of Greece at your own pace.
Best Time to Visit
The best time to visit Greece for couples depends on your preferences. If you're looking for a romantic getaway, late spring (May – June) is the ideal period as the temperatures are mild and nature blooms in all its glory.
The peak season runs from July to August, with temperatures reaching up to 30 degrees Celsius (86°F). Of course, this means that accommodation and ferry prices tend to be higher during those months.
If you're looking for something a bit more tranquil, autumn (September – October) is the perfect time as the weather starts cooling down and crowds thin out. Visiting during this time will also help you save money on accommodation and ferry tickets, as well as give you access to some of the most beautiful beaches, historical sites, and ancient ruins without all the crowds.
Activities & Things to Do in Greece
Greece is the perfect destination for couples looking for a romantic holiday full of sun, sea, and culture. There are plenty of things to do to ensure that you have an unforgettable experience—from exploring ancient ruins like the Parthenon in Athens or Delphi to taking a boat trip around the gorgeous beaches of the Aegean and Ionian seas.
Water Sports
Greece is a paradise for water sports enthusiasts, with many different activities available to explore. From tranquil swimming and snorkeling in the clear waters of the Aegean Sea, to more adventurous activities like windsurfing or kite surfing in the Ionian Sea. The country also has some of the best sailing conditions in Europe, thanks to its unique landscape and strong winds.
The Greek archipelago is full of hidden coves, white sand beaches and ancient ruins that can make any water sports adventure an unforgettable experience. Scuba diving has become increasingly popular in the past few years, with divers exploring wrecks from World War II as well as breathtaking underwater canyons and caves filled with colorful corals and fish.
From extreme sports like white water rafting on the fast-flowing rivers of Northern Greece, to gentle kayaking trips down peaceful streams – there's something for every level of adventurer! For those looking for a family-friendly activity, stand-up paddleboarding is a great way to discover hidden gems along Greece's island shores.
Greece has made sure that all participants are safe when engaging in water sports by providing protective equipment such as life jackets and helmets free of charge. It's also home to several renowned sailing schools where visitors can learn about nautical navigation techniques or gain certification for their chosen sport. With its stunning coastline, mild weather conditions and wide range of aquatic activities, it's no wonder why Greece remains one of the most popular destinations for water sports lovers worldwide!
Island Hopping
Talking about waters, island hopping is one of the best things to do in Greece as a couple. With so many stunning small islands, each with its own distinct charm and character, it's easy to see why this activity is such a hit with couples longing for romantic getaways. From the Cyclades archipelagoes in the Aegean Sea to the party island of Mykonos, sailing around the Greek islands is a great way to spend quality time together and explore some of the most beautiful spots in the Mediterranean.
You can also choose a private catamaran for a more intimate experience with incredible views you won't forget anytime soon. Or, if you're looking for something more low-key and local, then take your pick from countless fishing trips, yachting cruises, or ferry rides that will make sure you get up close and personal with nature's beauty.
On some islands—such as Santorini or Mykonos—you can find picturesque villages with whitewashed houses surrounded by rolling vineyards or perched on dramatic cliffs overlooking the sea. On others—like Corfu and Crete—you'll discover secluded beaches with powdery white sand, hidden coves for swimming and snorkeling, and lush forests where you can hike or explore ancient ruins.
What's more, many of these islands are home to some of Greece's best restaurants serving up traditional Greek cuisine with a modern twist. Whether it's local seafood cooked on an open grill or succulent lamb kebabs infused with Mediterranean herbs and spices, there's something for every palate. And when night falls, couples can hit up one of the lively beach bars to enjoy a sunset cocktail while listening to live music or dance the night away at one of the renowned clubs located in iconic party towns like Paros and Kefalonia.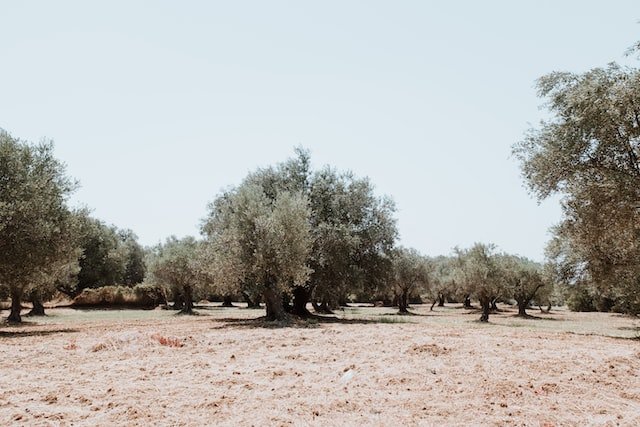 Olive Groves and Vineyards Visits
Greece is an ideal destination for couples looking to immerse themselves in the country's beauty and history. With its stunning landscapes, diverse culture, and romantic atmosphere, Greece offers a romantic getaway unlike any other. One of the most romantic activities for couples to enjoy in Greece is touring the olive groves and vineyards of the country's hilly countryside.
The ancient Greeks first cultivated olives as far back as 6,000 years ago, and today olive trees are grown throughout the country's various regions. Exploring these lush groves is a great way to get outdoors and discover some of Greece's hidden gems. The scenic trails provide stunning views and plenty of opportunity to find peace away from Athens or Thessaloniki and take your quiet time wandering through the trees while taking deep breaths of fresh air and enjoying each other's company.
Greece is also home to some incredible wineries located in its many picturesque valleys. Wineries all around Greece have been producing wines since antiquity, but more recently have seen a resurgence in popularity, with new varieties being produced using modern techniques.
You can tour vineyards located both on mainland Greece and on nearby islands such as Santorini or Mykonos where you can sample delicious local wines made from grapes grown in the region's fertile terrain. Exploring wineries is a great way for couples to spend quality time together while learning about Greek culture and savoring the local culinary.
Best Places for a Romantic Getaway in Greece
The country of Greece is well-known for its romantic getaways, with the Aegean Sea and the Ionian Sea providing stunning beaches, rugged mountains, and ancient ruins. Here are some of the best places to visit for a romantic getaway in Greece:
Athens
The capital city of Athens is the perfect destination for couples who love a combination of history, culture, and modern amenities. The city offers an array of romantic attractions, such as strolling through the picturesque cobblestone streets of Plaka, relaxing in the lush gardens of the National Gardens, taking in spectacular views from Lycabettus Hill, or exploring the beautiful Acropolis lit up by night.
The city also offers plenty of things to do for couples looking for more active pursuits. Visit the National Archaeological Museum to gain further insight into ancient Greece and its culture, or explore the local markets and shops to find souvenirs and gifts for your sweetheart. If you're feeling adventurous, venture out on a day trip to one of the nearby islands and beaches, or sip on local wine while watching the sunset from a rooftop terrace.
Athens has something truly special for every couple. Whether you're looking for an idyllic setting steeped in history, exciting nightlife, or simply some lazy afternoons spent together exploring all that Athens has to offer, this vibrant city will leave you with unforgettable memories.
The Greek Islands
For couples looking for something a bit more romantic, the stunning Greek islands provide the perfect backdrop to a luxurious and romantic holiday. From exploring ancient ruins to relaxing on pristine beaches, there is something for everyone. In Santorini, you can marvel in awe at the stunning white cliff face as they take a romantic sunset cruise around the caldera. At Mykonos, you and your SO can explore the labyrinthine streets of Little Venice or take a dip in the turquoise waters of Paradise Beach.
For those interested in exploring historical sites, Alonissos offers breathtaking views of tranquil bays and is home to some of the most important archaeological remains from Ancient Greece. You can follow the trails of antiquity, which include the former capital city of Palaiopolis, a handful of monasteries and churches, and numerous Neolithic settlements. Folegandros, meanwhile, is home to several dozen churches that date back to the Byzantine period and overlooks two picturesque bays with views towards nearby islands such as Sikinos and Ios.
No visit to The Greek Islands would be complete without savoring local cuisine or experiencing classic Greek hospitality. Tavernas across all islands offer traditional delicacies such as moussaka (a dish made with eggplant, ground beef & spices) or dolmades (grape leaves filled with rice). Many restaurants also serve fresh seafood dishes using ingredients found only in Greece's rich Mediterranean Sea environment. And when night falls, you can explore local bars and nightclubs that stay open until dawn.
Central Greece
Central Greece is one of the most beautiful and romantic regions in the country, and it's home to some of its most best-kept secrets. Delphi, for instance, is a UNESCO World Heritage Site known as the "Navel of Earth," where couples can explore ancient ruins such as the Temple of Apollo or wander through forests filled with olive trees. The nearby mountain town of Kalambaka is another popular stop, with its stunning Byzantine monasteries perched high on a rocky plateau.
The historic battle of Thermopylae between the Greeks and Persians in 480 BC took place here, and you can explore the ruins of the battle as well as the area's other ancient sites. The UNESCO World Heritage Site at Meteora offers awe-inspiring views and six Byzantine monasteries built right into towering rock formations. These structures are remarkable examples of engineering feats that have lasted centuries.
Then we have the Pelion Peninsula, located in the southeast of Central Greece, which is one of the most picturesque places in all of Greece. Here you can explore old-growth forests and sleepy little villages that have remained unchanged for centuries. The small island of Skiathos is also a popular destination for couples who are looking for a romantic getaway. With its lush green landscapes, stunning beaches and crystal clear waters, it's a place where you can relax in style.
Those looking for some relaxation and pampering will be pleased to find a number of luxury hotels and hot springs in this area as well. The village of Thermopylae, for instance, offers visitors the chance to soak in natural hot springs, while the mountain town of Karpenisi boasts a variety of therapeutic treatments using local herbs and essential oils. The small village of Agios Stefanos also offers couples romantic getaways within luxurious hotels that come with private pools and spas.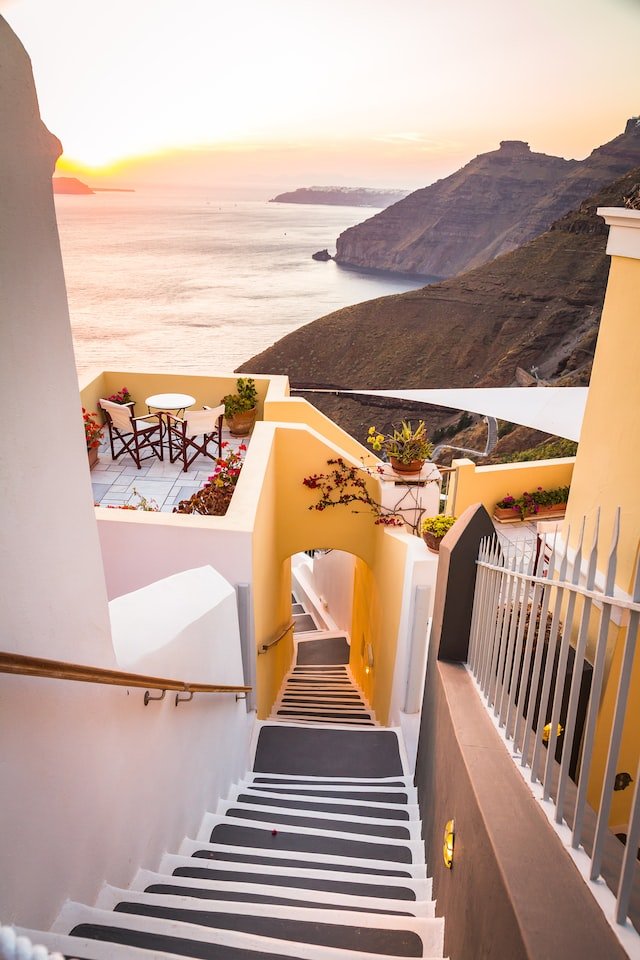 The Best Greek Islands for Couples
Greece is home to some of the most beautiful and romantic islands in the world, making it a perfect destination for couples.
The largest Greek island — Crete — is a UNESCO World Heritage Site with magnificent beaches, archaeological sites, and luxurious hotels. Smaller islands like Santorini, Mykonos and Corfu are popular destinations for young couples looking to explore the crystal-clear waters of the Aegean Sea or Ionian Sea.
Santorini
Santorini is the perfect romantic destination for couples. Whether you're visiting for a weekend or staying longer to explore, you'll be surrounded by breathtaking views, delicious food, exciting activities, and luxurious accommodations. From cozy beachside cafes to amazing rooftop restaurants with stunning vistas of the Aegean Sea, there are plenty of places to relax and indulge in quality time together. You can also take advantage of Santorini's unique offerings, like a hot air balloon ride to view the island from above or sailing on a traditional Greek cruise ship along the coastline.
Cultural attractions like ancient ruins and archaeological sites make for great sightseeing opportunities. You can explore the Akrotiri Archaeological Site and learn about its fascinating history before heading up to Oia to see one of the most famous and stunning sunset views on Earth. For wine lovers, there are several wineries that offer tours of their vineyards and tastings of their local varieties. Afterward, you can relax at one of Santorini's many natural hot springs or spas for a complete indulgent experience.
Mykonos
Mykonos is a picturesque romantic destination for couples who enjoy a mix of glamour and Greek culture. From white-washed buildings to iconic windmills, the scenery and architecture of this island are unparalleled. You can take in breathtaking ocean views while relaxing on some of the best beaches in Greece, including Agios Sostis and Super Paradise. With its crystal clear waters, Mykonos is also ideal for swimming, snorkeling, and other water activities.
If you're looking for something more active, you can explore the charming streets by taking a walking tour through Mykonos Town or rent ATVs to explore the hinterland areas. On nights out, you can experience the lively nightlife scene at bars like Scorpios or Sunset Bar, where they can dance until the early hours of the morning. You and your SO can also dine at one of many high-end restaurants that offer delicious Mediterranean cuisine and stunning views of the Aegean Sea.
For those wishing to extend their stay in Greece, Mykonos is only a short boat ride away from nearby islands like Paros and Naxos for further exploration. With so much to do and see here, it's no wonder why couples choose this idyllic island as their romantic getaway destination in Greece.
Crete
Crete is one of Greece's largest islands located in the Mediterranean Sea and boasts amazing beaches, historical sites, and plenty of outdoor activities for couples to enjoy together. Whether you want to relax on one of Crete's many beaches or explore some off-the-beaten-track villages, you won't be disappointed by this beautiful island paradise. Home to some of Greece's most beautiful beaches, a plethora of historical sites, and a wide array of outdoor activities—Crete offers something for everyone.
When it comes to food, you won't be disappointed by Crete's delicious Greek cuisine. From traditional dishes like moussaka and dolmades to fresh seafood and local delicacies like kaltsounia (cheese pies) and faki (lentil soup)—there is something here for everyone to enjoy. You can also sip on local wines at one of Crete's many wineries and experience the distinct flavors that Cretan wine-making has to offer.
For those wishing to explore more of what Greece offers, Crete is conveniently located close enough that you can easily island-hop between destinations in the Aegean Sea. Island hopping can be a great way to experience the best of Greek islands and all the wonders they have to offer.
Skopelos
Any fan of Mamma Mia the movie will never miss the island of Skopelos, which is home to some of the most romantic Greek beaches in the Ionian Sea. Spend time exploring its old town, or relax and unwind with a hot tub on the beach.
With its crystal clear turquoise waters, pristine sandy beaches, and lush forests, it's no wonder why this small island is a popular destination for couples looking for a romantic getaway, especially during the high season when romantic holidays peak.
The main town of Skopelos is the perfect spot for a romantic stroll through its cobblestone streets and narrow alleys, with plenty of cafes and restaurants to sample delicious Greek dishes. For those looking for some adventure, you can embark on a boat trip around the island and explore small coves along the way. There are many archaeological sites to visit here as well, such as the Ancient Theatre of Delphi and the ruins of Panormos.
The natural beauty of Skopelos is unparalleled, with its breathtaking views and gorgeous beaches like Agios Ioannis, Kastani beach, and Milia beach—all places worth exploring during your stay here.
Romantic Vacation Ideas for Older Couples in Greece
Greece is a romantic holiday destination for couples of all ages, but it's particularly ideal for older couples who are looking for a more laid-back and peaceful vacation. Here, you can explore the beauty of ancient ruins, from the iconic Acropolis in Athens to the majestic Parthenon on the hilltop overlooking the city. For a more relaxed experience, take a stroll along the sandy beaches of Mykonos or Santorini. Or take a boat trip around some of Greece's many islands and discover hidden bays and coves.
If you're looking to get further away from other tourists and soak up some culture, you can visit some of Greece's mountain villages or explore small towns in picturesque settings. Are you a fan of Greek mythology and history? Take a guided tour of Delphi, the ancient city where the Oracle of Apollo once dwelled, or explore majestic Olympia, the birthplace of the Olympic Games. All of these places will provide you with a unique and unforgettable experience.
Of course, no romantic holiday in Greece would be complete without its fabulous cuisine. Take time out to enjoy Greek food at its best—fresh seafood, succulent olives, delicious feta cheese, and of course, try some of the country's iconic dishes such as moussaka (eggplant casserole), souvlaki (grilled meats) or spanakopita (spinach pie); all perfect for sharing!
And don't forget to try some of the delicious local wines; it's said that Greek wine has been around since at least 3,500 BC—so you know it's good! Fancy a separate wineries tour? Tour some of the world's oldest wineries in Nemea or try some of the fragrant wines from Crete.
If you're more on the active side, Greece has plenty of outdoor activities for you to explore. Go mountain biking in the Pindus Mountains, or kayaking along the crystal-clear coastlines of Naxos and Paros. You'll find a lot of hiking trails and plenty of opportunities to take part in water sports such as windsurfing, snorkeling, or diving, depending on your budget and how long your stay is.
If island hopping is also your thing, then take the ferry to Santorini, the postcard-perfect Cyclades island of whitewashed houses and impressive sunsets. Spend a lazy day walking along its cobblestone streets or hire an ATV for some off-roading fun. From there, you can easily take a boat to other nearby islands, such as Folegandros or Mykonos, for a relaxing day trip or just simply to explore.
The Editor's Note
Greece is a classic destination for romantic holidays, offering couples plenty of opportunities to take in its beautiful landscapes, explore its historical sites, enjoy delicious local cuisine and partake in some thrilling outdoor activities. With so much to do and see, why not make the most of your vacation by travelling around this amazing country?
From the glittering beaches of Mykonos to the ruins of Delphi, Greece has something for every couple. Whether you're looking for a relaxing holiday or an adventure-filled getaway, it's sure to provide some unforgettable memories and experiences that will last a lifetime.