The Hidden Italian Cities You Have No Idea Exist
When you think of Italy, iconic cities like Rome, Florence, or Venice may come to mind. But there are many hidden gems scattered throughout Italy, waiting to be discovered. Hidden deep in the countryside or tucked away on a cliffside, there are some incredible hidden gems of cities and towns in Italy.
These hidden places are often overlooked by tourists and even locals who don't know what lies off their beaten path. But these hidden Italian cities have much to offer. From stunning architecture to delicious cuisine, there's something for everyone and a chance to explore the unknown.
If you've ticked off the major Italian cities and still want to see more of the country, here's a list of some of the best Italian hidden gems that you'd never thought to visit but really should!
The Hidden Italian Cities You'd Never Thought to Visit But You Should!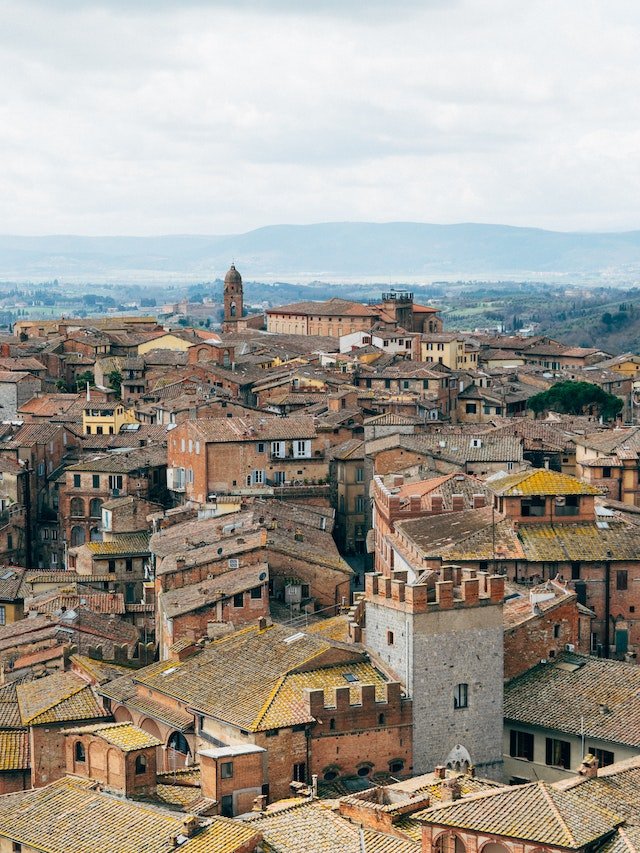 Urbino
Located in the Marche region of Italy, Urbino is a UNESCO World Heritage Site with centuries-old buildings and narrow cobblestone streets that make it a hidden gem. It's home to some incredible Renaissance architecture, including a 15th-century palace boasting art by Raphael.
The things that make Urbino such a hidden gem are its peaceful atmosphere and the fact that it has managed to stay so off the radar, despite being steeped in history. Not many tourists make it here, but those who do are rewarded with a unique take on Italian culture—without the crowds.
Spoleto
Nestled in the Umbrian hills, Spoleto is a hidden gem of Italy that's home to an array of Roman ruins and incredible churches. It's also home to the annual Festival dei Due Mondi (Festival of Two Worlds), which takes place for two weeks every summer and celebrates culture.
I traveled to Spoleto in August 2011 from the nearby city of Perugia, where I spent three months studying Italian. My first impression of the hidden city was its stunning medieval architecture, which had been beautifully preserved. I spent my day exploring hidden streets and alleyways and discovering amazing places such as San Pietro Church, Ponte delle Torri bridge, and Rocca Albornoziana Fortress. The food? You don't want to miss it either!
San Gimignano
Located in Tuscany, San Gimignano is a hilltop town full of medieval charm. It's easy to lose yourself in the winding cobbled streets and marvel at the 14 towers that make up the skyline.
San Gimignano has so much to offer hidden beneath its quaint surface. It's renowned for its white wine, Vernaccia di San Gimignano, and you can visit one of its many wineries to sample some of the local produce.
Turin
Located in the northern Emilia-Romagna region of Italy, Turin (or Turino in Italian) is a city that often gets overlooked. But it's well worth taking the time to visit this city.
Turino boasts some incredible architecture and art galleries, as well as a wealth of interesting museums. If you're looking for something unique, take a trip to the Italian Air Force Museum, where you can learn about the history of the Italian Air Force and see some amazing artifacts.
As the capital of Piedmont, Turin is also home to some of the best food and drink in Italy. The city is renowned for its local dishes, especially agnolotti del plin—meat and cheese-stuffed ravioli.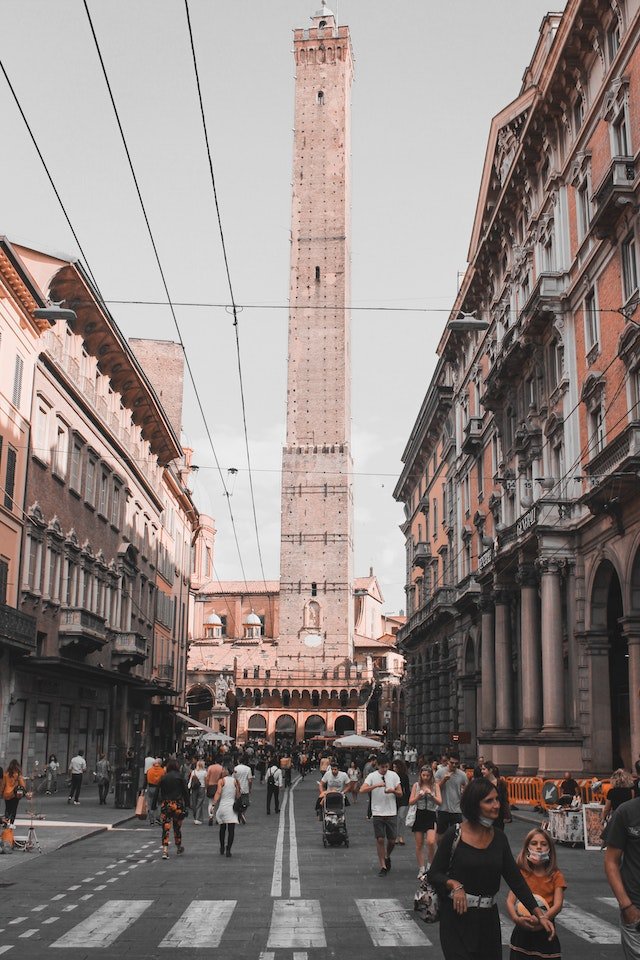 Bologna
Although the city has nothing to do with spaghetti Bolognese, it is definitely worth your time. Bologna has so much to offer—from its historic center to its buzzing nightlife and vibrant university atmosphere. It's also home to some of Italy's best food, including the delicious mortadella (pork sausage).
The University of Bologna is one of the oldest in the world, and its impressive architecture adds to the city's charm. It's also home to numerous cultural landmarks, such as the Fountain of Neptune and Piazza Maggiore. Bologna is often overshadowed by cities like Florence and Rome, but it's truly worth a visit, especially if you're looking for a more low-key Italian experience.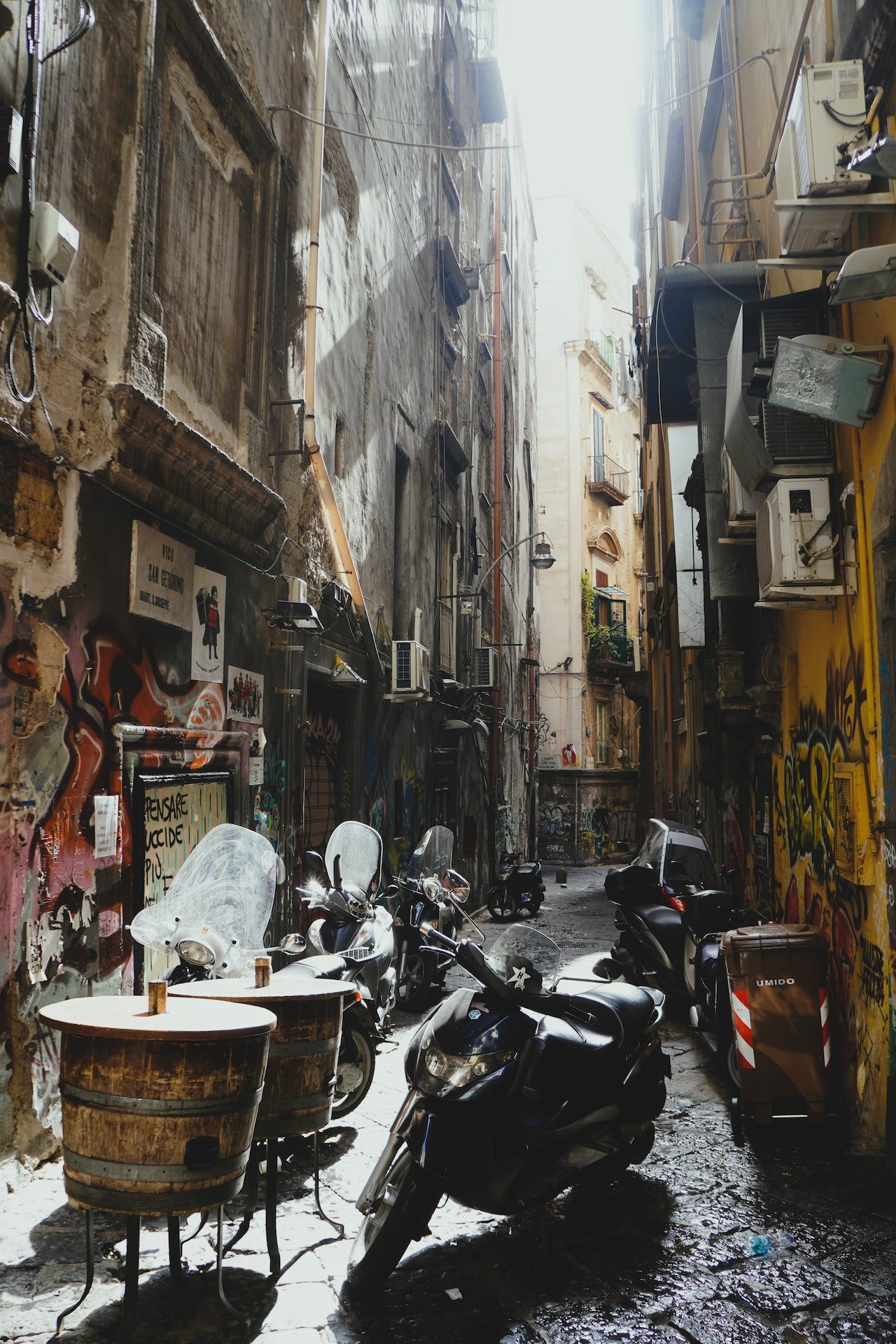 Naples 
Further south, you'll find the vibrant city of Naples (Napoli in Italian). This beautiful city is home to some of the best pizzas in Italy, and its street life is one of a kind. Filled with colorful markets and lively streets, Naples is an exciting city to explore.
Naples also offers rich cultural experiences, including some incredible churches and art galleries. Perhaps the most impressive place in this historic city is Castel dell'Ovo—an awe-inspiring castle perched on a tiny island off the coast of Naples. A trip to Naples wouldn't be complete without a day trip to Pompeii, the ancient Roman city that was destroyed by Mount Vesuvius in AD 79. The whole city and its inhabitants were frozen in time, and it's a fascinating place to explore.
Bergamo
Largely ignored by travelers in favor of the nearby Milan, Bergamo is a hidden gem in Lombardy. With its cobblestone streets, ancient monuments, and stunning views of the Alps, this city is full of charm.
Bergamo's historic center is divided into two: Città Alta (Upper Town) and Città Bassa (Lower Town). The Upper Town offers spectacular views of the surrounding mountains, and you can explore its medieval streets and squares. The Lower Town is home to some of Bergamo's most impressive monuments, including the 12th-century Basilica di Santa Maria Maggiore and the Colleoni Chapel.
Ferrara
Unlike so much of Italy, Ferrara is relatively undiscovered by tourists. But its wealth of historical sights and cultural attractions make it a worthy addition to your Italian itinerary.
Ferrara's ancient city walls date back to the 15th century, and its many churches are full of stunning artwork and architecture. Take some time to explore the city's unique street plan—it was designed during the Renaissance era and features a perfectly symmetrical grid.
Ferrara is also known for its delicious cuisine, including cappellacci di zucca (pumpkin-filled pasta) and salama da sugo (a type of pork sausage).
Mantua
The ideal way to approach Mantua (Mantova in Italian) is to get lost in its winding, cobblestone, narrow streets. This underrated city also boasts a wealth of cultural attractions, such as the Palazzo Te—a masterpiece of Italian Renaissance architecture—and the Ducal Palace, which houses some stunning works of art.
At the center of Mantua is its lovely Piazza Sordello, which is surrounded by Renaissance-style buildings and elegant cafes. You can also find some of Italy's best food here, including the local specialty risotto alla mantovana (risotto with pumpkin and saffron).
READ OUR ULTIMATE MANTUA TRAVEL GUIDE!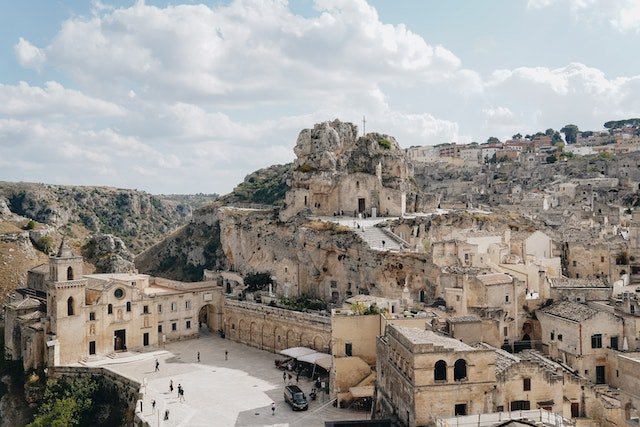 Matera
Half a century ago, Matera was one of the poorest towns in western Europe, with some 20,000 people crammed into the sassi, a honeycomb-ish of cave dwellings. In the decades since, Matera has been completely transformed and is now one of Italy's most charming towns.
The sassi are now a Unesco World Heritage site, and the town center includes some impressive churches, such as the Cathedral of Matera and Santa Maria de Idris. The panoramic views from the nearby Murgia Plateau are also breathtaking and well worth the trek.
Siena
Famous for its Palio di Siena, an annual horse race held in the city's central square, Siena is a must-see for anyone traveling through Tuscany. As one of Italy's most well-preserved medieval towns, it's a real feast for the eyes.
The main attractions here are Palazzo Publico and its Torre del Mangia, the stunning Duomo di Siena and its remarkable frescoes, and the picturesque Piazza del Campo. Additionally, there are plenty of cafes and restaurants to refuel your energy for more sightseeing.
Above all, though, the city is an intimate and fascinating place to explore Florence's Renaissance heritage and the Tuscan way of life.
Trieste
The Italian port of Trieste is located in the Friuli-Venezia Giulia region at the northern tip of the Adriatic Sea. With a rich history and culture, it's a fascinating city to explore, yet it remains relatively unknown to tourists.
Trieste's many attractions include the Piazza Unita d'Italia, a vast square surrounded by grand buildings; its Roman theater; the Castello di Miramare, an impressive 19th-century castle perched on a cliffside overlooking the sea; and the Citta Vecchia, a historic neighborhood that was once part of the Austrian Empire.
In addition to its attractions, Trieste is also renowned for its coffee culture—it's said to have one of the highest concentrations of cafes in all of Europe. So don't forget to take a break and enjoy life like a local with some delicious Italian coffee.
Treviso
Many flights to Venice often land in Treviso, and people, too eager to discover Venice, usually don't bother to explore this charming medieval town. But that's a mistake.
The center of Treviso is truly a little gem, with medieval gates and narrow, cobbled streets of arcaded rose-red brick and stone that twist and turn around the canals. The Duomo di San Pietro Apostolo (Cathedral of St Peter) and Musei Civici are also worth a visit. The city is also home to some excellent dining options, such as Osteria al Garanghelo and Trattoria da Nane.
With its traditional Venetian-style architecture and an unhurried atmosphere, Treviso is the perfect place to take a break from Venice and experience the beauty and tranquility of northern Italy.
Udine
When my Italian teachers in Perugia talked with me for the first time, they noticed I had kind of a Northern Italy accent. I told them my very first Italian teacher was from Udine, and they said it was no surprise.
Udine is home to one of the best-preserved old towns in Italy, as well as some wonderful parks and gardens. Its beautiful Piazza della Libertà is also worth a visit. As for food, Udine is known for its frico, a dish made with cheese, potatoes, and sometimes onions, as well as its famous red sausages.
The city also hosts many cultural events each year, such as the Internazionale di Musica Rassegna and the Udine Jazz Festival. So be sure to check out what's happening during your stay. There's something for everyone here, whether it's taking in the sights, sampling local cuisine, or seeking out a unique cultural experience—Udine is sure to charm you with its old-world charm and hospitality.
The Editor's Note
If you just visit Italy for the first time, it's hard to decide which cities you must visit. That's why we've put together this list of some of the best hidden Italy cities worth the trek. From Siena with its Palio di Siena, to Trieste and its Roman theater, Treviso with its Venetian-style architecture, and Udine with its old-world charm, there's something for all types of travelers.
So, if you're looking for something a bit off the beaten path, these cities are sure to provide you with an unforgettable Italian experience. Buon viaggio!