Uncovering the Secret of the Albanian Riviera
Have you heard about the Albanian Riviera? If not, it's no surprise – this hidden gem is still a bit of a secret. But if you're looking to explore somewhere off the beaten track and gorgeous at the same time, then this is definitely your spot!
Located on Southeastern Europe's Balkan Peninsula, Albania is the answers for the Swiss Alps, the Mediterranean cuisine, and lately, the European Riviera. Albanian Riviera is one of the best in Europe. However, it was still under the radar.
Ready to plan your dream vacation? Here's all you need to know about this hidden gem.
Discover the Albanian Riviera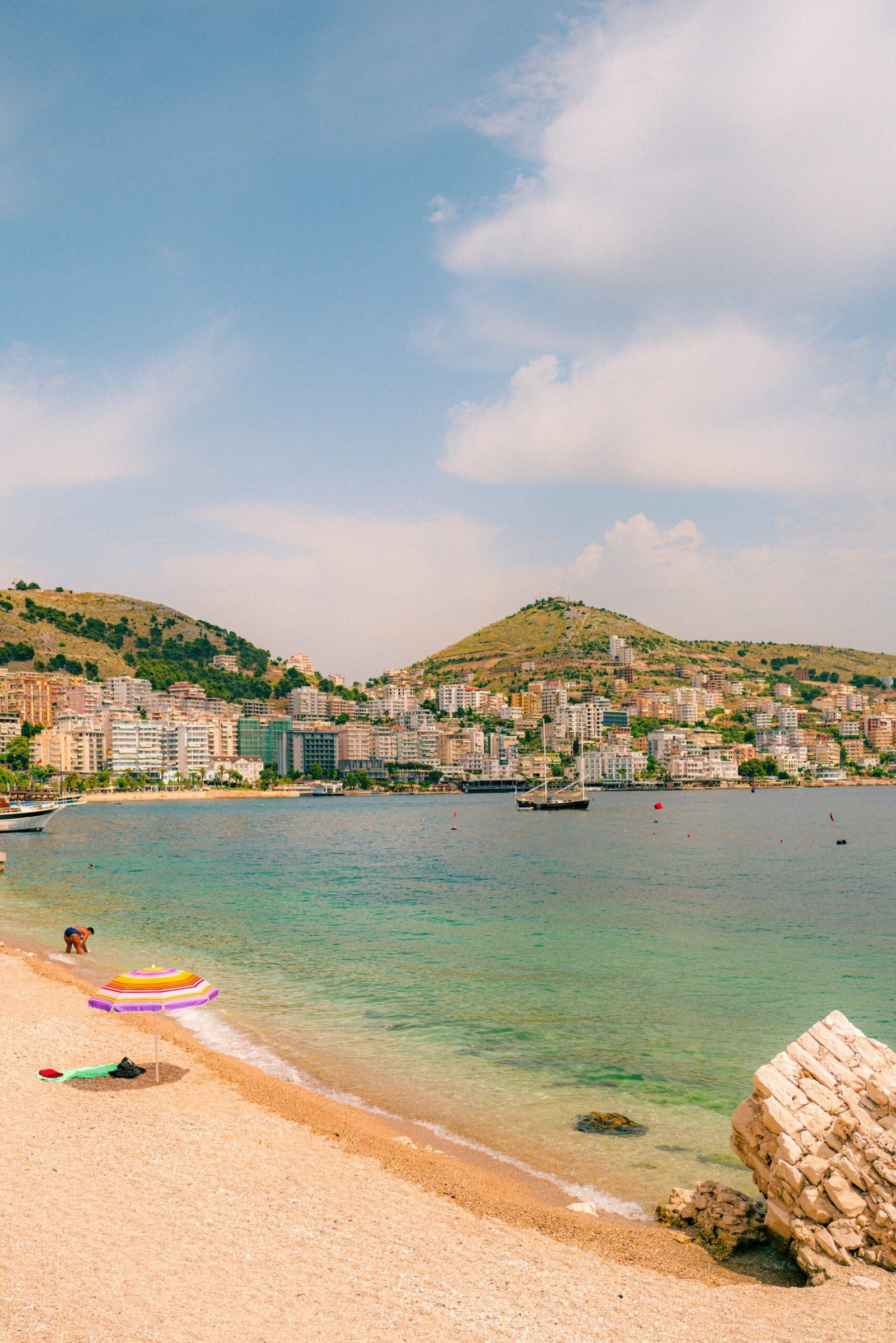 The Albanian Riviera is known for its stunning coastline that stretches along some of the most beautiful beaches in all of Europe. The area is home to pristine white sand beaches, clear turquoise waters and lush green landscapes.
This picturesque landscape makes it a great destination for those who want to explore nature and relax on vacation. There are plenty of activities to do here too; from kayaking and windsurfing, to sunbathing and swimming in crystal-clear waters.
If you're looking for a beach escape with plenty of culture, then look no further than the Albanian Riviera. There are many ancient villages and archaeological sites in the area that date back centuries—some even say back to antiquity!
You can explore these sites by foot or on horseback, or take boat tours out into the open sea. And don't forget to check out traditional restaurants serving up mouthwatering dishes with fresh local ingredients!
Soak Up the Sun on Some of Europe's Best Beaches
The Albanian Riviera is home to hundreds of kilometers of coastline featuring some of the most stunning beaches in Europe. From white sand and crystal clear waters to private bays and lush pine forests, there's something here for every beach-lover.
Drymades
Drymades is a popular beach destination located on the Albanian Riviera in the southwestern part of Albania. It is known for its crystal-clear waters, white sandy beaches, and picturesque views of the Ionian Sea.
Drymades is a relatively small beach compared to others in the region, but it has a lively atmosphere and is a popular spot for both locals and tourists. The beach is lined with sun loungers and parasols, and there are plenty of beach bars and restaurants serving local cuisine and refreshing drinks.
In addition to sunbathing and swimming, there are plenty of activities to do in Drymades, including paddleboarding, kayaking, and snorkeling. The beach is also a great spot to watch the sunset over the sea.
Gjipe
Gjipe is a hidden gem and is known for its crystal-clear turquoise waters, white pebble beach, and surrounding cliffs covered in greenery. In fact, Gjipe beach can only be accessed by hiking or by boat, which adds to its secluded and tranquil atmosphere. The hike to the beach takes about 30-40 minutes and is considered moderately challenging, but the stunning views and the peacefulness of the beach make it all worth it.
Once you reach the beach, you can relax on the soft pebble beach, swim in the calm waters, and explore the surrounding cliffs. There are also a few small cafes and restaurants serving local food and drinks.
Gjipe beach is perfect for nature lovers and those looking to escape the crowds and enjoy a quiet day at the beach. It is also a popular spot for camping and hiking, as there are several trails and camping areas in the surrounding hills. Overall, this beach is a must-visit destination for those looking to experience the natural beauty and tranquility of the Albanian Riviera.
Himarë
Himarë is a popular tourist destination and is known for its stunning beaches, crystal-clear waters, and picturesque landscape. This beautiful coastal town has a vibrant atmosphere and is a great spot for families, couples, and backpackers alike.
The town has a wide range of accommodation options, from luxurious hotels to budget-friendly guesthouses. There are also plenty of restaurants and bars serving local cuisine and drinks, as well as international options.
One of the main attractions in Himarë is its beaches, which are some of the most beautiful in Albania. The town has several beaches, including Livadh, Potami, and Jale, all of which offer stunning views and excellent swimming opportunities. Himarë's beaches are also popular for water sports, such as paddleboarding and kayaking.
In addition to its beaches, Himarë has a rich history and culture. The town has a beautiful old town, where visitors can wander through narrow streets, admire traditional architecture, and enjoy the local culture. There are also several historical sites in and around Himarë, including the ancient city of Himara, which dates back to the 4th century BC.
Sarandë
Located near the Greek border, Sarandë (or Saranda in English) is considered the unofficial capital of the Albanian Riviera. This city has experienced continuous growth, with many luxurious apartments boasting panoramic balconies overlooking the sea.
Sarandë offers various beach options with plenty of restaurants and bars that provide umbrellas, chairs, hammocks, and beach beds for rent. Although the main beaches are surrounded by city life, the water is still clear and beautiful, making it comparable to other parts of the coast.
Fancy a day trip to some Greek islands? Sarandë is only a short boat ride away, and you can even take the ferry from Sarandë to Corfu Town in just half an hour. The views of the Ionian Sea are breathtaking, and it's an unforgettable experience.
Sarandë is also home to several attractions, such as Byzantine churches, Venetian walls, and archaeological sites. Just half an hour south are the tiny islands and white sand beaches of Ksamil, which are conveniently close to the 2,500-year-old UNESCO World Heritage ruins of the ancient city of Butrint.
Explore Ancient Villages and Traditional Cuisine
The Albanian Riviera is surrounded by an area full of charming villages with centuries-old architecture and traditional customs that have been passed down through generations. Exploring these ancient towns and discovering their unique culture, history, and cuisine is an enriching experience.
Spend a day strolling through these picturesque villages, admiring their ancient architecture and learning about the local customs and traditions. While exploring these charming towns, make sure to sample the local specialties like fresh seafood, homemade breads and pastries, or delicious Albanian dishes like Byrek or Tavë Kosi. There are many traditional restaurants in these villages, offering a chance to indulge in the local cuisine and try new flavors.
In addition to tasting the local cuisine, you can learn about the traditional cooking methods and recipes that have been passed down through generations. Cooking classes are a great way to experience the authentic Albanian cuisine, and it's an excellent opportunity to learn about the local culture!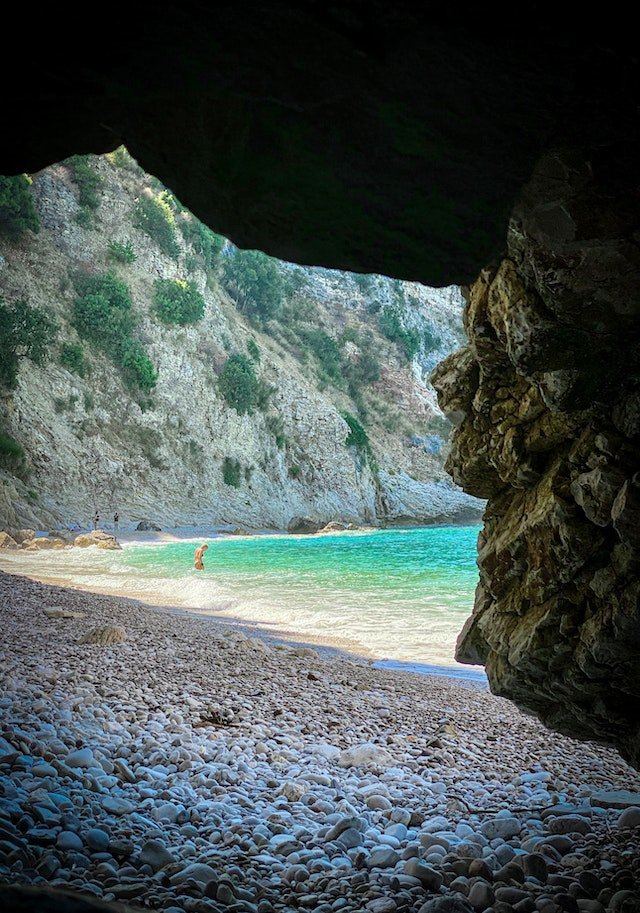 Experience Nature at Its Finest
For those seeking an active holiday, the Albanian Riviera has plenty of options to choose from. Surrounded by breathtaking nature reserves, you can enjoy a range of outdoor activities including hiking, biking, camping, and more.
One of the best ways to experience the natural beauty of the Albanian Riviera is by exploring the caves carved out by centuries of erosion. These unique formations offer a glimpse into the region's geological history and are a must-see for any nature enthusiast.
Another exciting activity is taking a boat trip along the coastline to see dolphins or whales off the coast. The crystal-clear waters provide an excellent opportunity for swimming, snorkeling, and diving to explore the underwater world and its marine life.
For those who love fishing or water sports like kayaking or windsurfing, the Albanian Riviera is an ideal destination. The calm waters provide a perfect environment for these activities, and there are plenty of places to rent equipment and receive instruction.
Regardless which activity you opt for, remember to check the weather conditions before venturing out and to take necessary safety precautions. And if you're new to these activities, it's best to go with a tour or an experienced guide for your own safety.
The Final Touches
If the Italian riviera is too crowded for your liking and the French one is too pricey for your budget, then why not try exploring the Albanian Riviera? With its stunning beaches and abundant natural beauty, this hidden gem is sure to offer you a unique experience.
From savoring delicious local dishes to climbing breathtaking mountains and discovering hidden caves, there are plenty of activities for everyone who visits this beautiful part of Europe. For those looking to get away from it all and explore some of Europe's best-kept secrets, the Albanian Riviera is an excellent choice for your next holiday.